11th Annual Virtual Worlds Best Practices in Education

March 15-17, 2018

Theme : VRevolutions
The VWBPE Conference is a completely virtual conference that is conducted using simulated environments. Participants experience the conference through a virtual reality type setting including conference rooms, theatres, exposition halls, meeting spaces, and other types of venues similar to a brick and mortar type conference.
The conference is free to attend. The cost of the conference is covered by sponsorship and donations.
* Play * Explore * Engage * Immerse * Learn *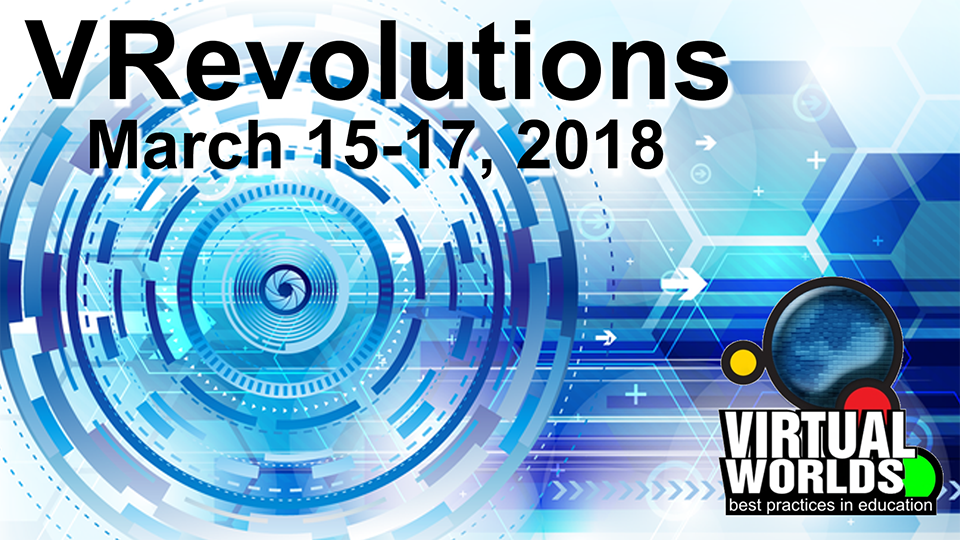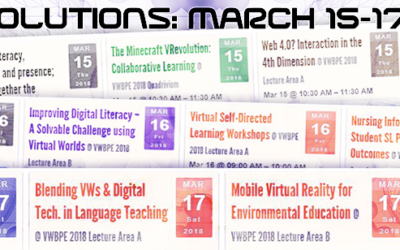 The VWBPE 2018 Conference Schedule is Live! Start planning your personal schedule for each day of the conference! When you click on a conference event and click Add to Calendar, you can add events to your own calendar (Google+ and more). Add the whole...
read more