All sessions of the VWBPE 2019 Conference are held in Second Life®. All times are in SLT (PST).
You may access this time zone converter for your local time: http://www.timeanddate.com/worldclock/converter.html.
Add these events to your personal calendar! To add all VWBPE conference events to your calendar, scroll down to the bottom of the calendar, find the "Subscribe" button and click on it. You will find options to add to your Google, Outlook or Apple calendar. To add individual events, click the event and find the "Subscribe" button on that page. You don't have to miss any events at VWBPE!
---
NOTE:
In most of the United States and most locations in Canada, Daylight Saving Time is in effect. Is your location affected? Check this page to find out when (and if) Daylight Saving Time begins for you.
---
Apr
4
Thu
2019
Virtual world training for mental health providers
Apr 4 @ 10:30 AM – 11:20 AM
Presenter: Kevin M. Holloway (SL: Jarom Cooperstone); Uniformed Services University of the Health Sciences
Description: The Center for Deployment Psychology (CDP) has piloted virtual-worlds based training programs for mental health providers serving military Service members, Veterans, and their families. This population deserves the most effective treatments for deployment- and combat-related PTSD, sleep disorders, depression, and suicide prevention. This presentation will discuss CDP's synchronous and asynchronous Second Life training models and environments, and preliminary outcomes data regarding effectiveness.
Objectives:
1. Participants will be able to describe CDP's Second Life regions for mental health provider training.
2. Participants will be able to compare and contrast outcomes of physical and virtual training models.
The making of "Our Digital Selves: My Avatar is Me"
Apr 4 @ 04:00 PM – 05:00 PM
Discussion Moderator: Lorraine Storry Mockford (SL: LoriVonne Lustre)
Join us on the Social Plaza for a discussion about the making of Our Digital Selves: My Avatar is Me as a follow up from this morning's keynote presentation.  Bring your questions for the film maker, Bernhard Drax / Draxtor Despres, and the researchers (if they are able).  Most importantly, this is your opportunity to meet the participants in this outstanding research and film.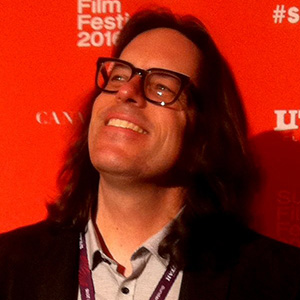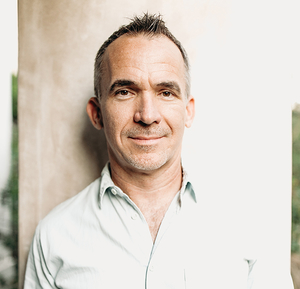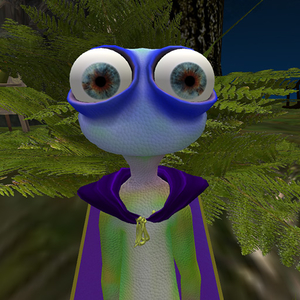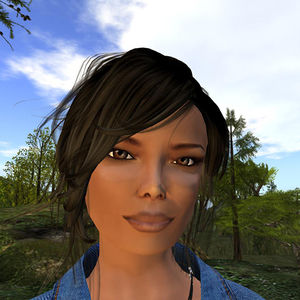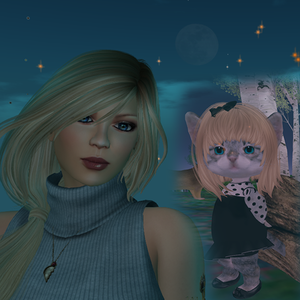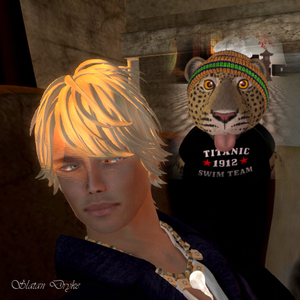 Be sure to watch Our Digital Selves: My Avatar is Me.
Accessibility: Voice, Speakeasy Hud tool, transcription
Apr
5
Fri
2019
Perspectives on virtual professional learning communities
Apr 5 @ 11:00 AM – 11:50 AM
Presenter: Vasili Giannoutsos (SL: Bluebarker Lowtide), Virginia Society of Technology in Education (VSTE)
Description: A look at over a decade of Professional Learning Communities (PLCs) online in forum, virtual worlds, and video hangouts. From participant to leader, the journey of an experienced virtual PLC member always take such unexpected roles. We will be looking at various ideas, roles, and positions that users can take in these various digital settings. Where you can be engage in a community online yet; working on a research paper, texting colleagues, grading, and planning lessons; all at the same time. Hypertasking is the new norm.
Participants will be able to identify the different levels of engagement of online participants.
Participants will be able to reflect meaningfully on their own online experiences.
Location: Lecture Area A
Accessibility: Written script will be made available during the presentation

Virtual hunts for virtual detectives
Apr 5 @ 11:00 AM – 11:50 AM
Presenter: Mary Howard (SL: mrshoward118), Grand Island Central School District
Description: Virtual environments provides extraordinary opportunities to engage students in instruction. From building to immersive experiences, students can receive tremendous benefits from the use of virtual worlds. Learn how an Open Sim experience helped inspire and reinforce learning in the classroom from the inception of the grant to the wonderful opportunities it has afforded students with virtual scavenger hunts and exploratory learning opportunities.
To share virtual scavenger hunts as used in a middle school classroom.
Location: Lecture Area B
Accessibility: Voice and SpeakEasy HUD Tool
Quadrivium: Professional Learning Communities
Apr 5 @ 03:00 PM – 03:50 PM
Moderator: Dauna Kiser (Ghaelen D'Lareh)
Assistant: Marie Vans (amvans lapis)
Description: How do you benefit from from engagement with professional learning communities (PLC)? Are your PLCs physical or virtual? How is this connected to professional development?  Bring your ideas to this Quadrivium discussion and and help us explore the Who, What, When, Where, and Why of PLCs.
Location: Quadrivium
Accessibility: Voice & Transcriptionist
Apr
17
Wed
2019
Operation AVATAR and Snoozeum
Apr 17 @ 02:00 PM – 03:30 PM
Hosts: Kevin Holloway, PhD (Jarom Cooperstone); Kelly Chrestman, PhD (kellychrestman); Andrew Santanello, PhD (sonnylabington); Jenna Ermold, PhD (jermold); All – Center for Deployment Psychology / Uniformed Services University for the Health Sciences
Description: The Center for Deployment Psychology's (CDP) two Second Life environments, Operation AVATAR and the Snoozeum, are intended to augment live, instructor-led, virtual training workshops for mental health providers learning evidence-based psychotherapies (EBPs) for post-traumatic stress disorder (PTSD) and insomnia. Both experiences include experiential learning opportunities, such as museum-like displays as well as interactive role-playing serious games to reinforce learning material. While intended for providers, all may benefit.
Participants will be able to describe CDP's Second Life regions for mental health provider training.
Access: Second Life. See the conference website for information about creating a Second Life account. Either SL or Firestorm viewers are recommended.
Accessibility: SpeakEasy HUD Tool
This venue will be available for individual exploration after the presentation.