All sessions of the VWBPE 2019 Conference are held in Second Life®. All times are in SLT (PST).
You may access this time zone converter for your local time: http://www.timeanddate.com/worldclock/converter.html.
Add these events to your personal calendar! To add all VWBPE conference events to your calendar, scroll down to the bottom of the calendar, find the "Subscribe" button and click on it. You will find options to add to your Google, Outlook or Apple calendar. To add individual events, click the event and find the "Subscribe" button on that page. You don't have to miss any events at VWBPE!
---
NOTE:
In most of the United States and most locations in Canada, Daylight Saving Time is in effect. Is your location affected? Check this page to find out when (and if) Daylight Saving Time begins for you.
---
Mar
25
Mon
2019
VCARA: Participate. Educate. Innovate.
Mar 25 @ 06:00 PM – 07:00 PM
Host: Alyse Dunavant-Jones (SL: AlyseDunavantJones), Virtual Center for Archives and Records Administration, School of Information, San Jose State University
Description: Participants will explore the U-See-Um exhibit and interact with diverse media to answer questions about the evolution of SJSU iSchool's VCARA as an immersive learning space with content related to virtual worlds, education, information science and archives. Then participants will navigate through the 10-story Archivium, interacting with past VCARA conference presentations including slideshows, video, text, and audio to receive a prize at the top.
Participants will locate exhibit content to identify key aspects of immersive education history.
Participants will encounter and analyze interactive content while navigating an immersive landscape.
Access: This event takes place in Second Life. See the conference website for information about creating a Second Life account. Either SL or Firestorm viewers are recommended. Alternatively, users can watch simulcast via Zoom (hosted by VCARA). Information will be provided.
Location / SLURL: http://maps.secondlife.com/secondlife/SJSU%20SLIS/47/83/33
Accessibility: SpeakEasy HUD Tool
This venue will be available for individual exploration after the presentation.
Apr
4
Thu
2019
KEYNOTE :: Paraethnographic film as mode of education: Lessons from disability in virtual worlds
Apr 4 @ 09:30 AM – 10:20 AM
Keynote Presenter: Dr. Tom Boellstorff, University of California Irvine
https://vwbpe.org/conference/keynotes-and-speakers-2019
Description: What possibilities do virtual worlds hold for film as a mode of education? To explore this question I will discuss Our Digital Selves: My Avatar is Me, a documentary by Bernhard Drax. This film chronicles my research on disability and virtual worlds, but the filmmaker was given creative control: my collaborator (Donna Z. Davis) and I appear in the film and helped guide its themes, but made no decisions regarding the film's final content. The filmmaker's extensive work included meeting interlocutors in the physical world that the researchers met only online, as well as crafting a narrative about disability and virtual embodiment that comments on rather than replicates the scholarly narrative. I will discuss specific techniques like "virtual reenactment" and "virtual staging" that Drax used in making Our Digital Selves, and reflect on how what I term "paraethnographic film"—film created through a triple collaboration between community members, ethnographers, and filmmakers—holds great potential for virtual education.
BE SURE TO WATCH Our Digital Selves: My Avatar is Me (Bernhard Drax / Draxtor Despres, 2018).
Accessibility: Voice & Transcriptionist
The making of "Our Digital Selves: My Avatar is Me"
Apr 4 @ 04:00 PM – 05:00 PM
Discussion Moderator: Lorraine Storry Mockford (SL: LoriVonne Lustre)
Join us on the Social Plaza for a discussion about the making of Our Digital Selves: My Avatar is Me as a follow up from this morning's keynote presentation.  Bring your questions for the film maker, Bernhard Drax / Draxtor Despres, and the researchers (if they are able).  Most importantly, this is your opportunity to meet the participants in this outstanding research and film.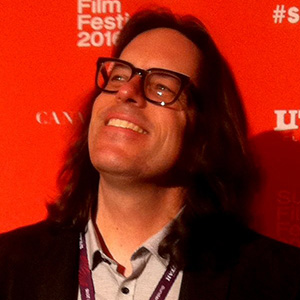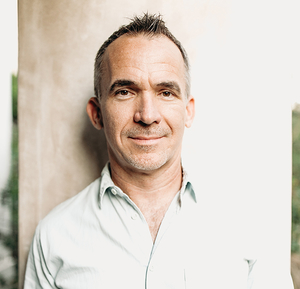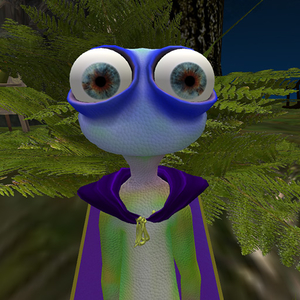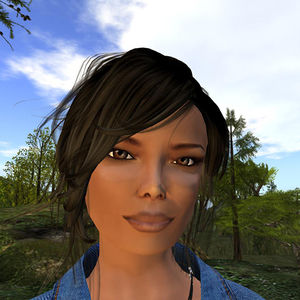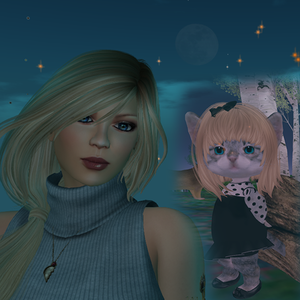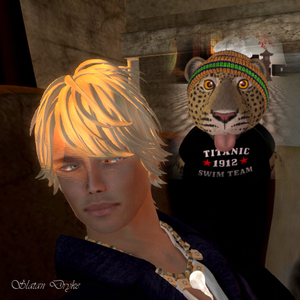 Be sure to watch Our Digital Selves: My Avatar is Me.
Accessibility: Voice, Speakeasy Hud tool, transcription