All sessions of the VWBPE 2019 Conference are held in Second Life®. All times are in SLT (PST).
You may access this time zone converter for your local time: http://www.timeanddate.com/worldclock/converter.html.
Add these events to your personal calendar! To add all VWBPE conference events to your calendar, scroll down to the bottom of the calendar, find the "Subscribe" button and click on it. You will find options to add to your Google, Outlook or Apple calendar. To add individual events, click the event and find the "Subscribe" button on that page. You don't have to miss any events at VWBPE!
---
NOTE:
In most of the United States and most locations in Canada, Daylight Saving Time is in effect. Is your location affected? Check this page to find out when (and if) Daylight Saving Time begins for you.
---
Mar
25
Mon
2019
VCARA: Participate. Educate. Innovate.
Mar 25 @ 06:00 PM – 07:00 PM
Host: Alyse Dunavant-Jones (SL: AlyseDunavantJones), Virtual Center for Archives and Records Administration, School of Information, San Jose State University
Description: Participants will explore the U-See-Um exhibit and interact with diverse media to answer questions about the evolution of SJSU iSchool's VCARA as an immersive learning space with content related to virtual worlds, education, information science and archives. Then participants will navigate through the 10-story Archivium, interacting with past VCARA conference presentations including slideshows, video, text, and audio to receive a prize at the top.
Participants will locate exhibit content to identify key aspects of immersive education history.
Participants will encounter and analyze interactive content while navigating an immersive landscape.
Access: This event takes place in Second Life. See the conference website for information about creating a Second Life account. Either SL or Firestorm viewers are recommended. Alternatively, users can watch simulcast via Zoom (hosted by VCARA). Information will be provided.
Location / SLURL: http://maps.secondlife.com/secondlife/SJSU%20SLIS/47/83/33
Accessibility: SpeakEasy HUD Tool
This venue will be available for individual exploration after the presentation.
Apr
4
Thu
2019
Feather in your cap: Achievement and recognition
Apr 4 @ 10:30 AM – 11:20 AM
Presenter: Renne Emiko Brock (SL: Zinnia Zauber), Peninsula College
Description: Imparting knowledge and acknowledgment is vital for encouraging curiosity and confidence in students. To hit the target, one must aim higher to reach their mark and earn a symbol of achievement. Increase challenges and customize learning outcomes with personalized projects that enhance motivation and demonstrate skill proficiency, ownership, and valued contribution. Capability is the cap and the earned feathers are their virtual creative problem solving and multimedia communication successes.
Create challenges focused on student motivation to energize and increase their learning potential.
Develop a visual or increased access reward system to demonstrate student's accomplishments.
Accessibility: Voice and Speakeasy Hud tool
The making of "Our Digital Selves: My Avatar is Me"
Apr 4 @ 04:00 PM – 05:00 PM
Discussion Moderator: Lorraine Storry Mockford (SL: LoriVonne Lustre)
Join us on the Social Plaza for a discussion about the making of Our Digital Selves: My Avatar is Me as a follow up from this morning's keynote presentation.  Bring your questions for the film maker, Bernhard Drax / Draxtor Despres, and the researchers (if they are able).  Most importantly, this is your opportunity to meet the participants in this outstanding research and film.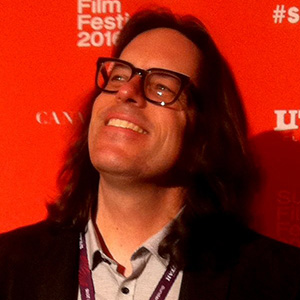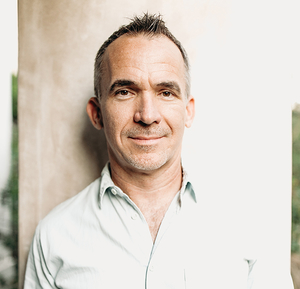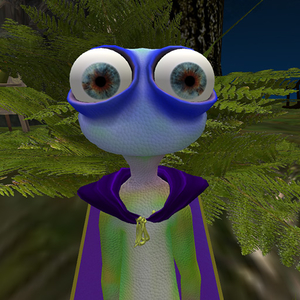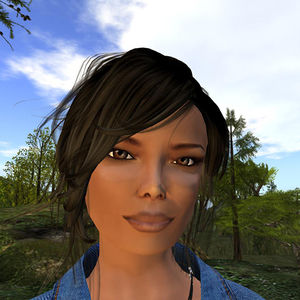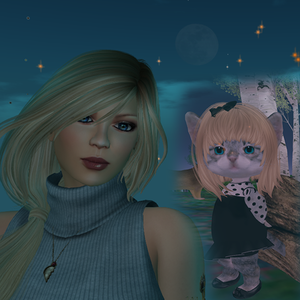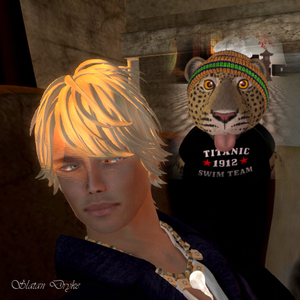 Be sure to watch Our Digital Selves: My Avatar is Me.
Accessibility: Voice, Speakeasy Hud tool, transcription
Apr
5
Fri
2019
Nonprofit Commons past reflections, future directions
Apr 5 @ 10:00 AM – 10:50 AM
Compass Point Discussion Presenters: Cynthia Calogne (SL: Lyr Lobo); Joyce Bettencourt (SL: Rhiannon Chatnoir); Renne Emiko Brock (SL: Zinnia Zauber); Buffy Bye (SL: Buffy Beale); Sheila Webber (SL: Sheila Yoshikawa)
Description: After a year of reflection and evolution the Nonprofit Commons re:Vision examines the future of shared communities, presenting professional development and promoting nonprofit organizations that use virtual world platforms. Our meetings feature learning and networking, helping the community to grow stronger in technology use.
Attendees will explore how to strengthen re:Vision among the educational and nonprofit communities.
Location: Quadrivium
Accessibility: Voice, notes, transcription
Perspectives on virtual professional learning communities
Apr 5 @ 11:00 AM – 11:50 AM
Presenter: Vasili Giannoutsos (SL: Bluebarker Lowtide), Virginia Society of Technology in Education (VSTE)
Description: A look at over a decade of Professional Learning Communities (PLCs) online in forum, virtual worlds, and video hangouts. From participant to leader, the journey of an experienced virtual PLC member always take such unexpected roles. We will be looking at various ideas, roles, and positions that users can take in these various digital settings. Where you can be engage in a community online yet; working on a research paper, texting colleagues, grading, and planning lessons; all at the same time. Hypertasking is the new norm.
Participants will be able to identify the different levels of engagement of online participants.
Participants will be able to reflect meaningfully on their own online experiences.
Location: Lecture Area A
Accessibility: Written script will be made available during the presentation