When:
March 20, 2018 @ 05:00 PM – 06:00 PM
America/Los Angeles Timezone
2018-03-20T17:00:00-07:00
2018-03-20T18:00:00-07:00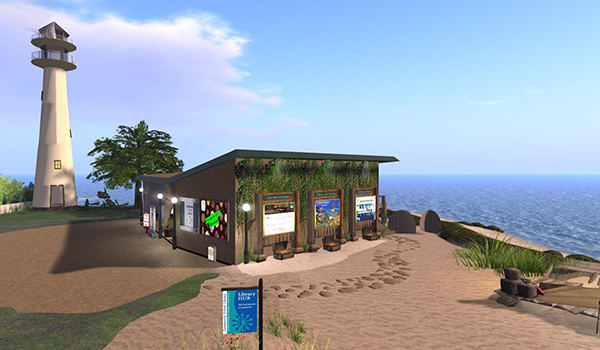 Hosts: Valerie Hill / Valibrarian Gregg; Marie Vans / amvans lapis; Alyse Dunavant-Jones / alysedunavantjones. Community Virtual Library
Description: Participants will visit the Community Virtual Library which has relocated on Cookie Island in Second Life. A real library in a virtual world shares resources, a networking hub, meeting space, campfires, a book orchard and numerous experiences as ways to connect people with virtual world information and communities of interest.
Location: http://maps.secondlife.com/secondlife/Cookie/195/211/21
Access: See the conference website for information about creating a Second Life account (Attendees). Either SL or Firestorm viewers are recommended.
This venue will be available for individual exploration after the presentation.
For more fun join optional the VWBPE Passport to the Metaverse 2018 Rezzly Quest: https://vwbpe.org/conference/passport-to-the-metaverse-2018.