When:
March 4, 2018 @ 07:00 PM – 08:00 PM
America/Los Angeles Timezone
2018-03-04T19:00:00-08:00
2018-03-04T20:00:00-08:00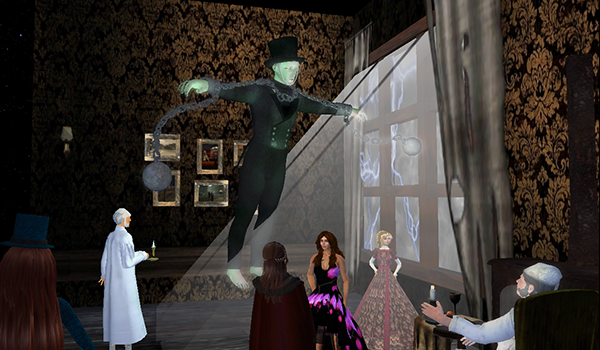 Host: Brant Knutzen / MrK Kas,  University of Hong Kong
Description: Meet in the Counting House as Scrooge introduces participants to Dicken's classic Victorian novella: A Christmas Carol! Additional dialogue has been added to some scenes, and a complete new scene has been added to complete the story with a happy ending. Participants will explore the snowy context of the ghost story through nine key scenes, and can click on the characters to hear what they are thinking in each situation.
Location:  http://maps.secondlife.com/secondlife/HKU%20Education%20Island/40/124/763
Access: See the conference website for information about creating a Second Life account (Attendees). Either SL or Firestorm viewers are recommended.
This venue will be available for individual exploration after the presentation. For more fun join optional the VWBPE Passport to the Metaverse 2018 Rezzly Quest: https://vwbpe.org/conference/passport-to-the-metaverse-2018