When:
March 11, 2018 @ 07:00 PM – 08:00 PM
America/Los Angeles Timezone
2018-03-11T19:00:00-07:00
2018-03-11T20:00:00-07:00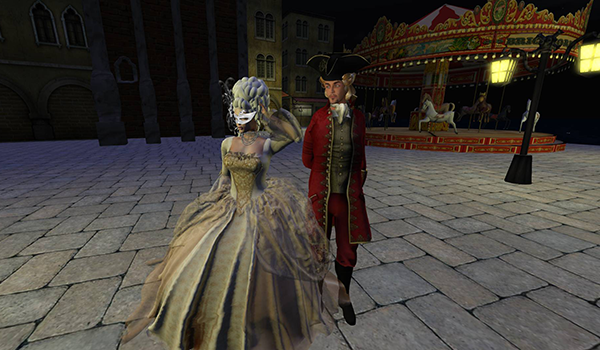 Host: Brant Knutzen / MrK Kas, University of Hong Kong
Description: Based on findings from The Quest, this immersive experience introduces participants to the impact that an idealized virtual identity and the perception of a social constructivist environment have on learning within the virtual world. Gamified learning as a group process will be explored, and data collected on affective issues such as beliefs and attitude towards: the self, the technology, the learning experience, and self-efficacy. This project seeks to develop a methodology for focusing a survey on specific behaviors using the virtual world through tight integration with simulated situations. Participants will be able to experience first-hand the integration of virtual world behaviors (Second Life) and a learning management system (Moodle), designed to eliminate the coding required for HUD interaction and make survey data collection much more tightly focused on specific behaviors. This presentation will be a beta test of this new methodology.
1) Pirate Battle Ship game, designed to examine the social dynamics of operating as a team, and rewarding collaborative effort, and the use of camera controls
2) Assassinate the Duke: a social subterfuge examining the role of identity and self-construal in the virtual world, and rewarding the use of collaboration, communication, and deceit!
Location: SLURL will be available in the Participative Learning Moodle course 1 hour before the presentation.
Access: See the conference website for information about creating a Second Life account (Attendees). Either SL or Firestorm viewers are recommended.
1. Before the presentation, participants should create a new user account on the ParticipativeLearning.org website (http://participativelearning.org/enrol/index.php?id=9), and verify their email address to login to the Moodle course. Use the enrollment key: VWBPE
2. At presentation time, participants should login to their Second Life account and use the SLURL provided in the Participative Learning course to teleport to the Venice in 1600 build on Lingnan Drama Island.
3. Please listen to your tour guide. Remember: Gondolas are not bumper cars.
This venue will be available for individual exploration after the presentation.
For more fun join optional the VWBPE Passport to the Metaverse 2018 Rezzly Quest: https://vwbpe.org/conference/passport-to-the-metaverse-2018