10th Annual Virtual Worlds Best Practices in Education
March 29 – April 1, 2017
2017 Theme : Legacy
The VWBPE Conference is a completely virtual conference that is conducted using simulated environments. Participants experience the conference through a virtual reality type setting including conference rooms, theatres, exposition halls, meeting spaces, and other types of venues similar to a brick and mortar type conference.
The conference is free to attend. The cost of the conference is covered by sponsorship and donations.
* Play * Explore * Engage * Immerse * Learn *
VWBPE 2017 Registration is OPEN
Virtual Worlds Best Practices in Education is a peer-reviewed community event focusing on education in immersive virtual environments. This open conference is organized by educators, for educators, to provide an opportunity to showcase the learning that takes place in this community of practice.
Virtual Worlds Best Practices in Education is a meaningful way for presenters to share their research and experience about the rich learning systems in virtual worlds and games. This free online conference is produced entirely by volunteers. Conference proceedings are published in the Journal of Virtual Studies by Rockcliffe University Consortium.
Join us and be a part of this amazing one-of-a-kind conference!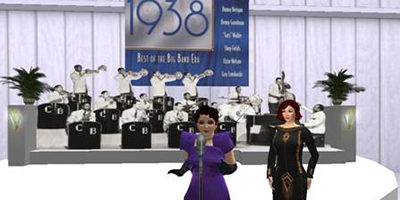 Save the Date: Thursday, January 19, 2017 at 5:00 pm SLT On January 19, 1937, legendary millionaire Howard Hughes set the transcontinental airspeed record. Eighty years later, what else do YOU know about the accomplishments of this famously reclusive man? Test your...
read more