Missing the Virtual Worlds Best Practices in Education Conference Already?
It's not gone yet – come hunt and play!

The notecard with hints for this (and landmarks for each exhibit) is in the Swag Bag, available at the VWBPE Gateway.
Some of the exhibitors have free gifts for you, too – look around!
Under The Sea Treasure Hunt

The notecard with hints for this is also in the Swag Bag, available at the VWBPE Gateway.
Explore this beautiful underwater area and find prizes! There are free mermaid and merman outfits, too.
VRevolution Caverns Quest

Some of these areas will be gone after this year. Explore now while you can!
The VWBPE 2018 regions will be up through April 10, 2018.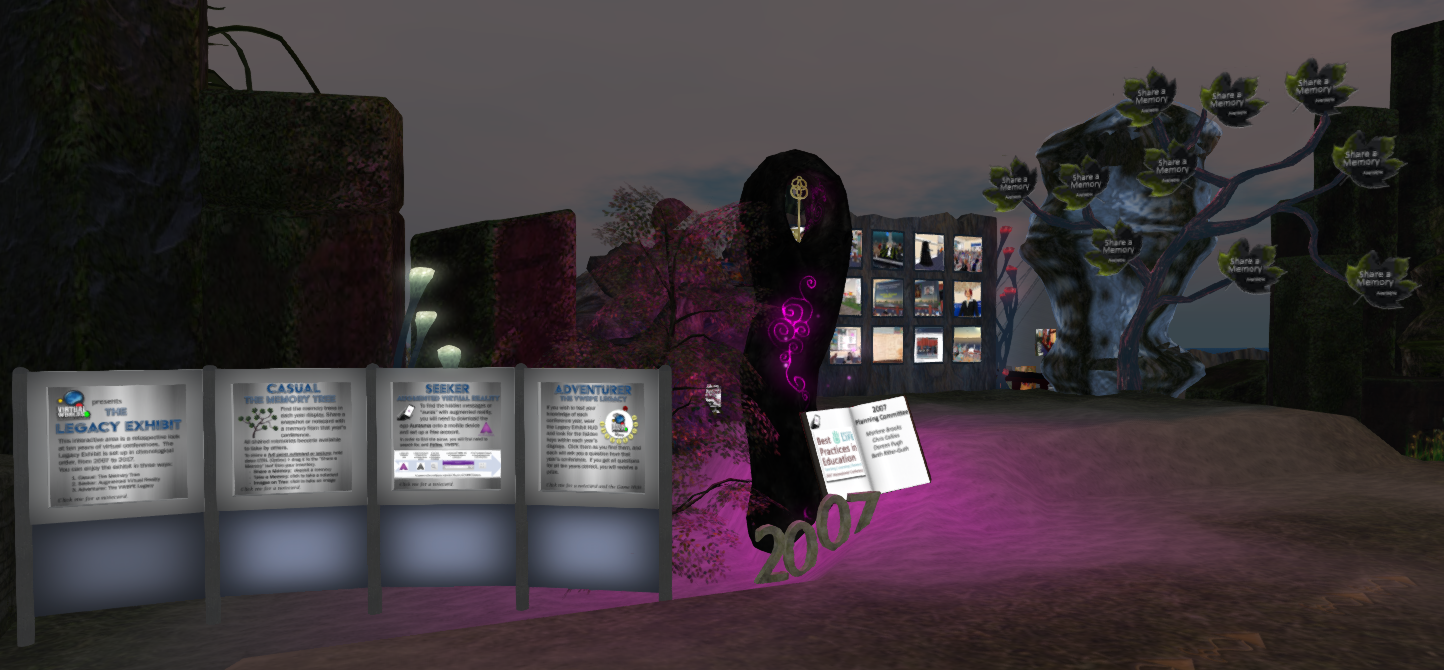 Recorded Sessions
Watch the recorded sessions at http://vwbpe.org/watch. Raw video footage will be available for two weeks after the conference, then replaced with post-production footage.

Community Virtual Library Tour: Library Land Exploration @ Second Life
Mar 20 @ 05:00 PM – 06:00 PM SLT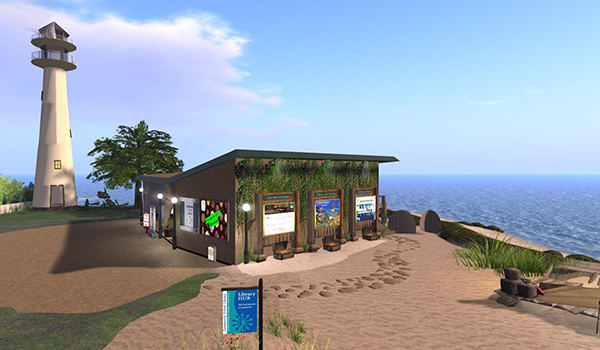 Digital Citizenship Museum in Kitely @ Kitely
Mar 23 @ 12:00 PM – 01:00 PM SLT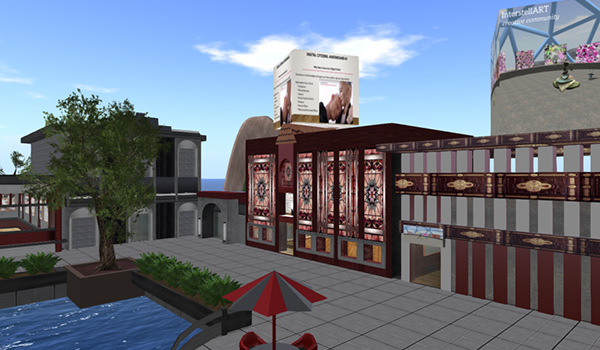 The Power of Perspective: A Forest Adventure @ Second Life
Mar 25 @ 07:00 PM – 08:00 PM SLT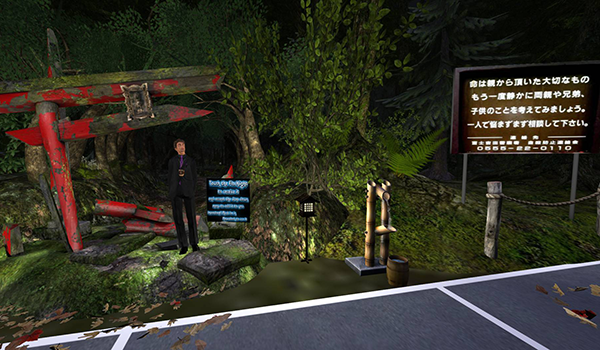 Immersive Tribal Quest @ Second Life

Mar 29 @ 04:00 PM – 05:00 PM SLT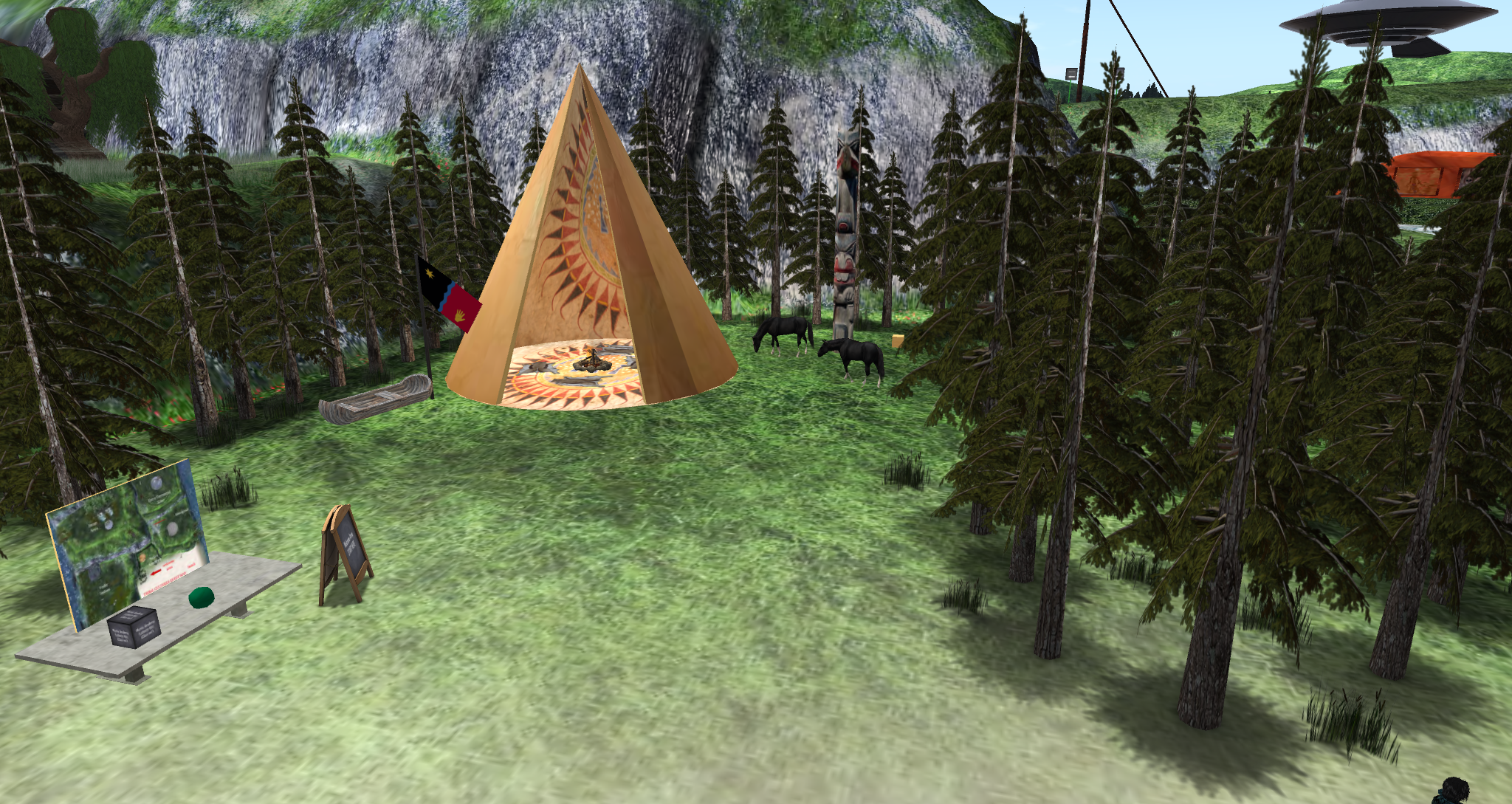 Easter Ethnography: Noblegarden Exploration in WoW @ World of Warcraft
Apr 3 @ 08:00 PM – 10:00 PM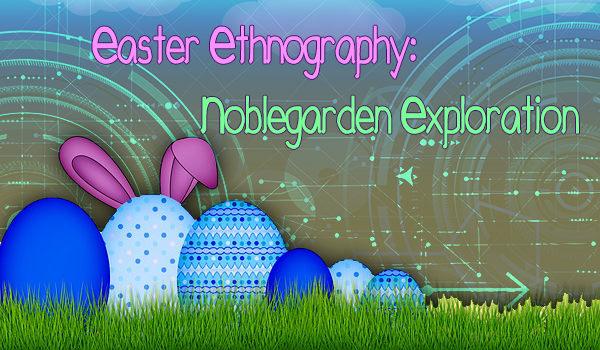 Professional Education and Library Resources in Virtual Worlds
As Beth Ghostraven commented during the Closing Ceremony, if you would like to keep connecting with brilliant people and ideas throughout the year, consider joining one (or more) of several education groups in Second Life who meet regularly to share presentations and ideas. This resource list of educational organizations, virtual world places, and websites has been updated.